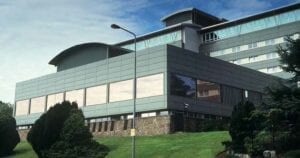 With the rapid building expansion since 2000 Ireland now has a wealth of modern offices and factories; most have contemporary architectural style with a huge amount of windows to let natural light illuminate the work place. As a result the modern office or factory is less likely to work in shade or artificial lightened premises. Controlling sunlight or its effects, has therefore become more of an issue – whether it be anti-glare, environmental, privacy or even safety/ security concerns.
15 years ago Hugh Kenny identified this trend and founded Coatek specialising in Solar/Anti-Glare Window Film, Solar/Anti-Glare Blinds, Safety Window Film, UV Window Film and Privacy/ Decorative Window Film. We at Coatek, are a family run business with traditional, open and friendly values and a young highly skilled enthusiastic team. We pride ourselves in providing a solution for your windows, solar glare, privacy or security problems. Coatek work with Architects, Design Consultants, Interior Designers and Builders nationwide to give our clients the finish they require. We deliver to you, our customer, a product and installation service to the highest standards which none can match.
Our dedicated support team are on hand with all the relevant information you will require to submit any tender efficiently.
Tenders & Specifiers
Coatek has a dedicated Tenders and Specifying department, constantly on hand to ensure that your requirements and enquiries are dealt with, professionally and efficiently.
As a busy organisation, we realise that time is precious and that deadlines are often challenging. Our team will guarantee an efficient response to your enquiry before deadline, without sacrificing the attention to detail that is a hallmark of our success.
Our estimating team have a wealth of industry knowledge and are able to work with scale drawings and Architects plans to acquire the necessary information. The team are equally at home working from a bill of quantities.
Where applicable we will also provide assistance and guidance on alternative products and solutions.