In today's world, and with EU directives, many businesses strive to be as energy efficient as possible. Coatek can help you on your journey to achieving your energy efficiency targets with our energy saving range of window films.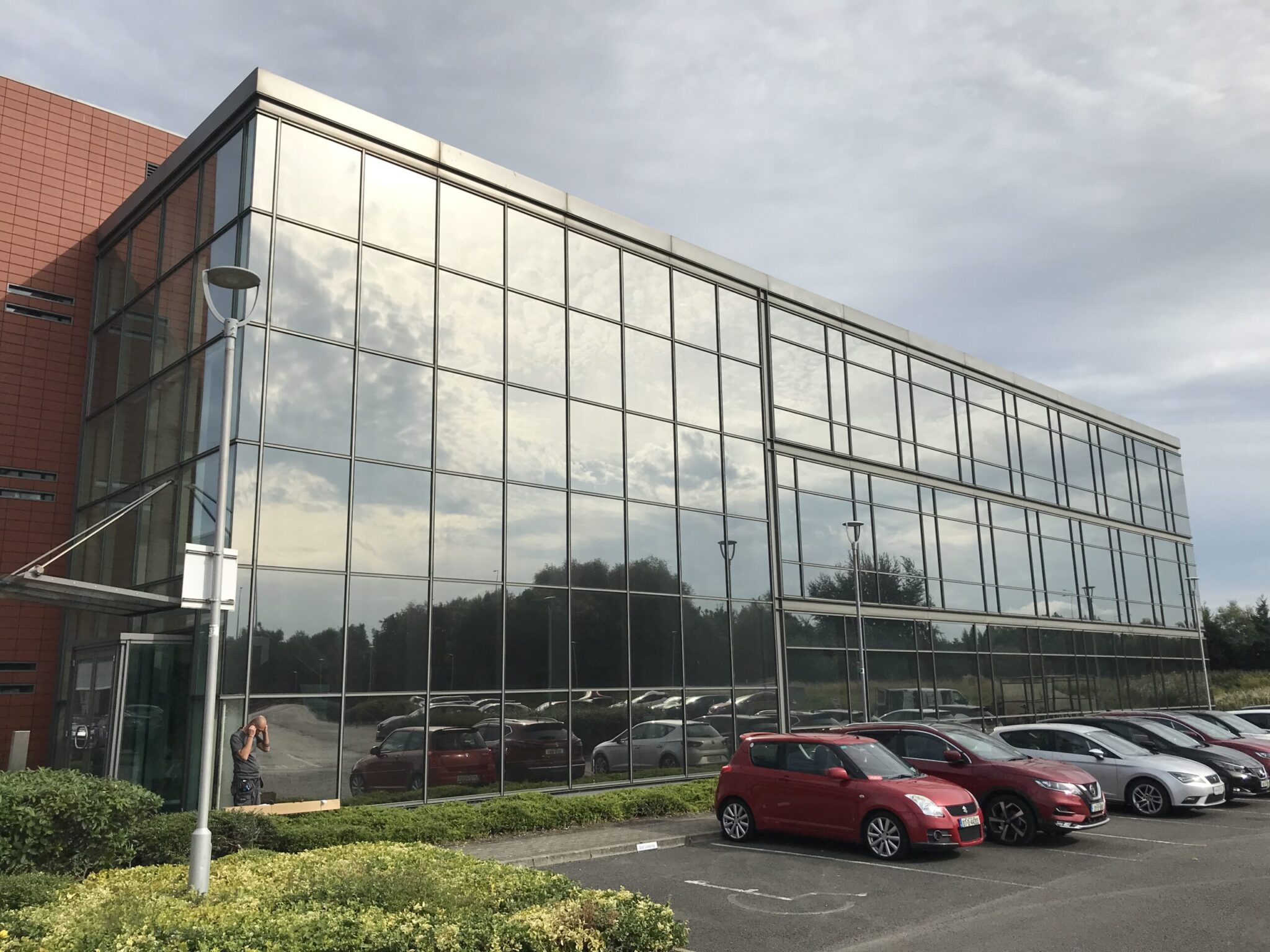 Energy-Efficient Films: Cut Costs & Reduce Carbon Footprint
With the country's largest range of energy efficient films we can ensure you lower emissions, and reduce your carbon footprint, while also helping you drive down costs.
Our range of energy efficient films come in an assortment of finishes and grades and when an internal installation is not possible there are external grade films available.
Features
Savings on your energy bills
Reduce internal Summer Temperatures, Reduce Winter Heat Loss
Heat and Glare Control for comfort and efficiency
Reducing Carbon Footprint
Maintenance free
Up to 10 year warranty
Internal and external installation options
Available in clear, natural tint and reflective finishes
Films Types Available
Solar Gard Ecolux 70 – The premium low-e window film that adapts to the weather for comfort and energy savings all year round. Improves U factor performance by up to 41%
3M Thinsulate – Is a new energy saving film featuring the industry's highest level heat insulation along with solar heat rejection, which allows users to achieve energy savings year round.
Solarscreen Silver 80c – Highly effective at reducing solar heat gain, whilst at the same time continuing to allow most natural light to pass through.
Solarscreen Spectra 33c – A multi alloy film carefully designed to act selectively on the spectrum of solar light, offering the best possible compromise between transparency and performance.
Solarscreen steel 75c – This film is effective at reducing solar heat gain, whilst at the same time continuing to allow some natural light to pass through. It will help noticeably reduce solar glare.
Solarscreen Vista 90xc – Providing protection against solar glare, whilst it's one way mirror aspect further guarantees privacy from prying eyes.