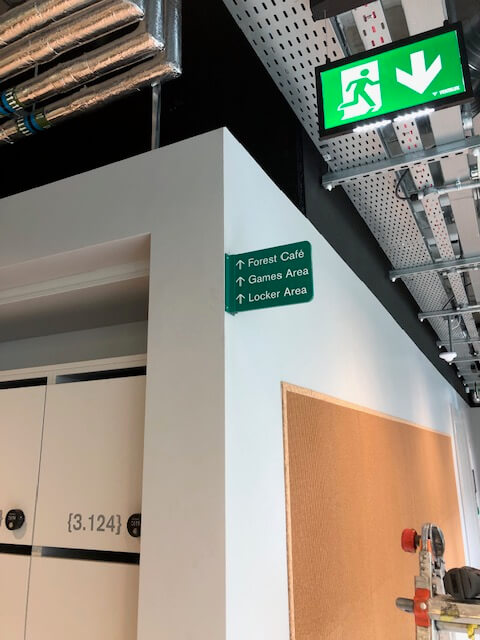 Creative Wayfinding Signage
Using state of the art equipment we are able to produce directional signs of all shapes and sizes using a wide variety of materials from engraved painted wood & perspex to anodized aluminium and PVC. Internal Maps, Directories, Door Signs, Totems – Illuminated or non-illuminated and braille signs, we do it all.
No matter how large or small a project we can cater for all wayfinding needs, we have a highly experienced team ready to advise on best practice when it comes to materials & usage.
We can provide a consultation process from start to finish to help you accomplish the best wayfinding system for your office, car park or building.
Offering value and quality all the way, we provide costings tailored to any budget. To facilitate confident decision making we provide visuals, mockups and location maps and samples.
Our team will ensure that you or your client will be delighted with the result.