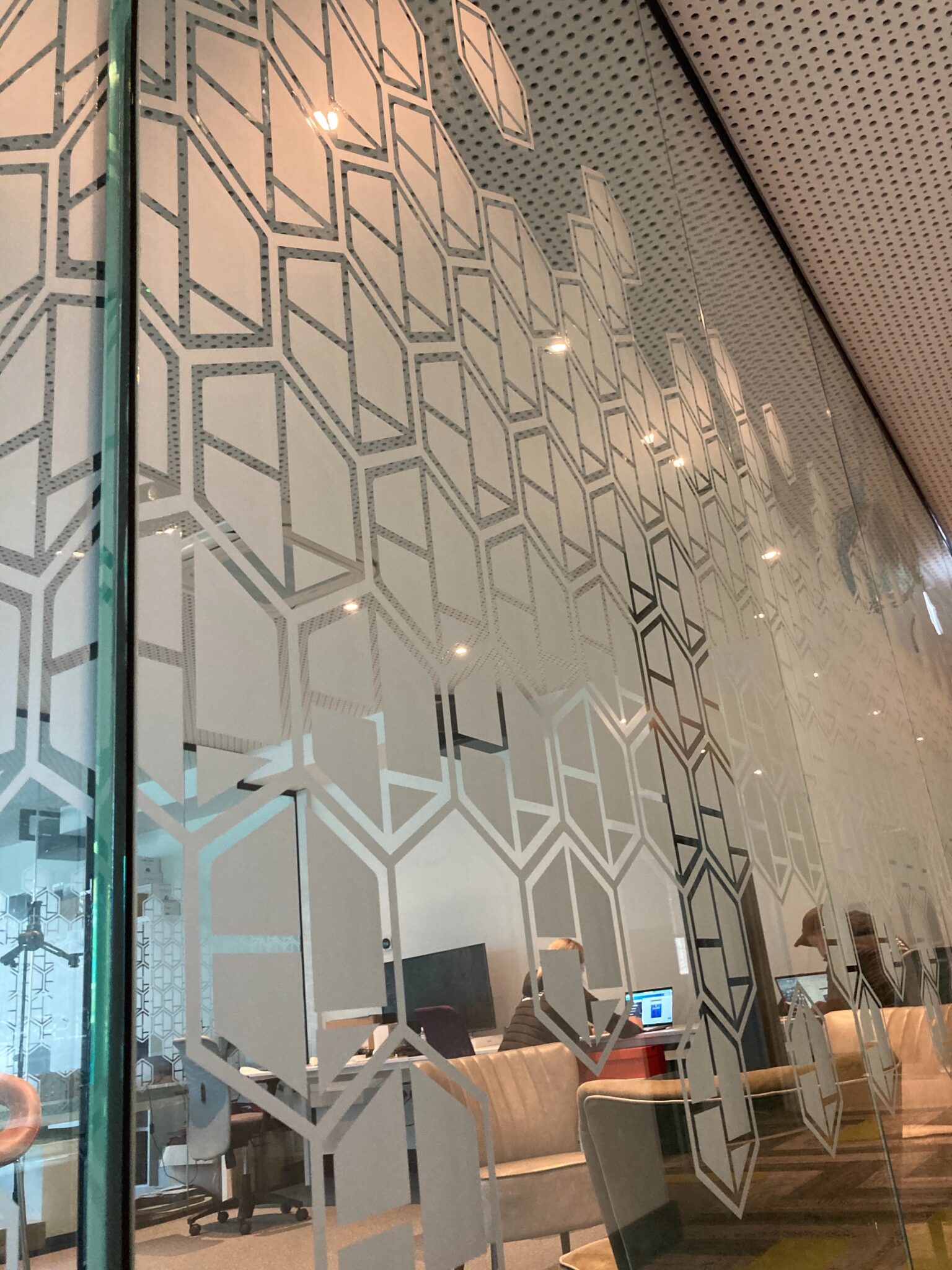 Print and cut is a combination of printing and plotting which produces some real top class bespoke pieces of branding.
The combination of both technologies adds versatility when it comes to the design process and location or application of which can be used as privacy manifestations on a meeting room or a really smart wall graphic in the office.
Ideal for Conference Rooms, Lobbies, Retail Environments, Residential Settings, Private offices, Glass Partitions, or wherever there is a need for 'decorative privacy'. We are very happy to work in consultation with your interior designer or architect on bespoke designs. These special commissions can vary from full colour right through to shapes in a frosted or etched glass appearance. We will execute your particular design and have it applied in your office with the minimum of disruption/inconvenience to your working environment.
Range available:
Metamark & Avery Silver/Crystal Etch – Frosted effect films suitable for glass manifestations and privacy screens. Can be applied as solid blocks for full privacy or custom cut to shape to allow for partial coverage whilst adding your own logo or design pattern.
Spec Sheets