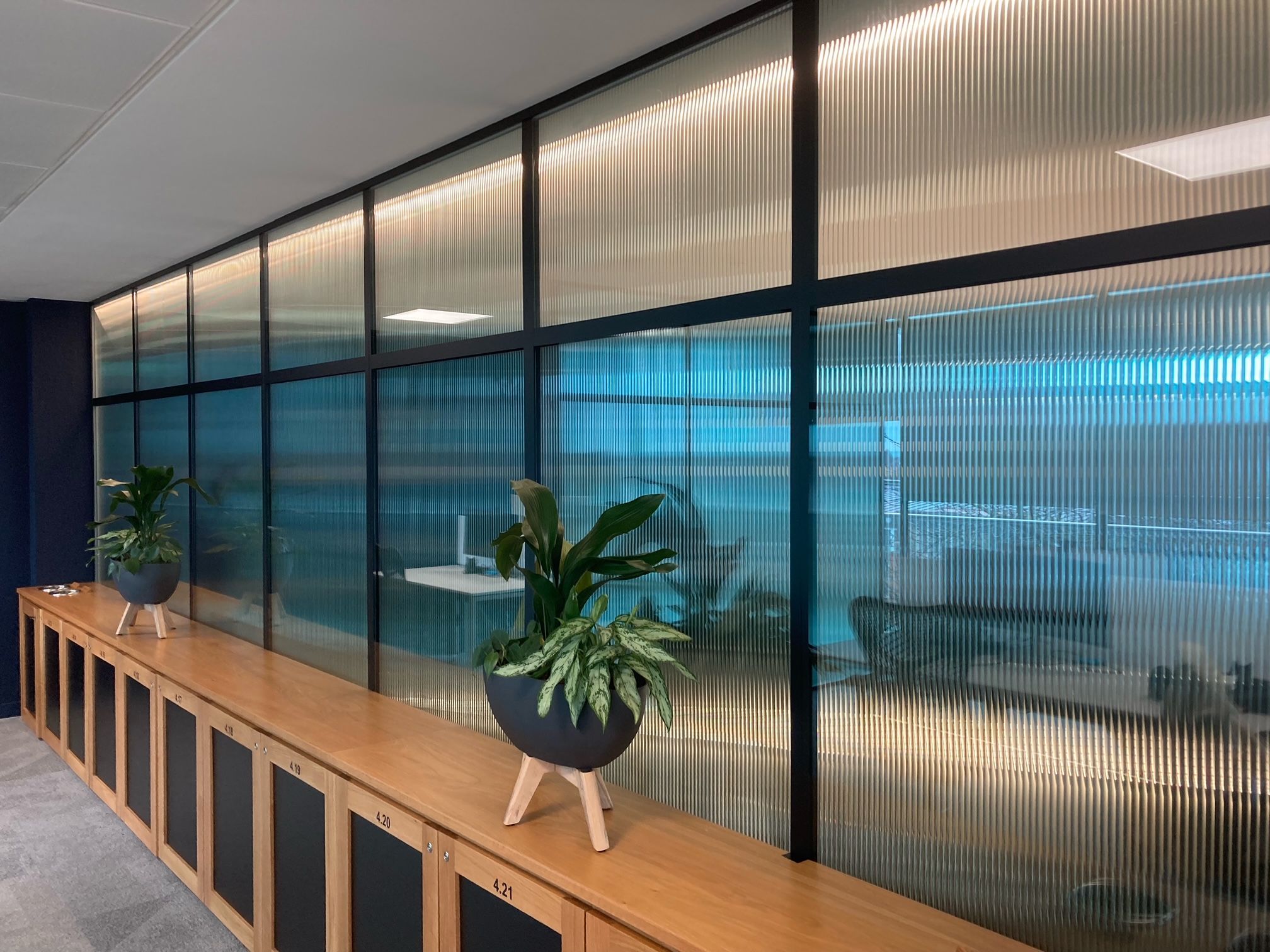 If you are looking for decorative privacy and an alternative to etch film then reeded glass film is an excellent choice.
Reeded Glass Window Film
This film is designed for application to interior glass, single or double pane and exterior facing glass.
Reeded Film is perfect for use in office spaces, conference rooms and lobbies as well as in hospitality environments such as hotels, restaurants, cafes and bars.
Features:
Provides privacy whilst allowing high light transmission.
Enhances the design of the interior space where it is applied.
Internal installation.
Horizontal fine line pattern repeats to create a sophisticated design.