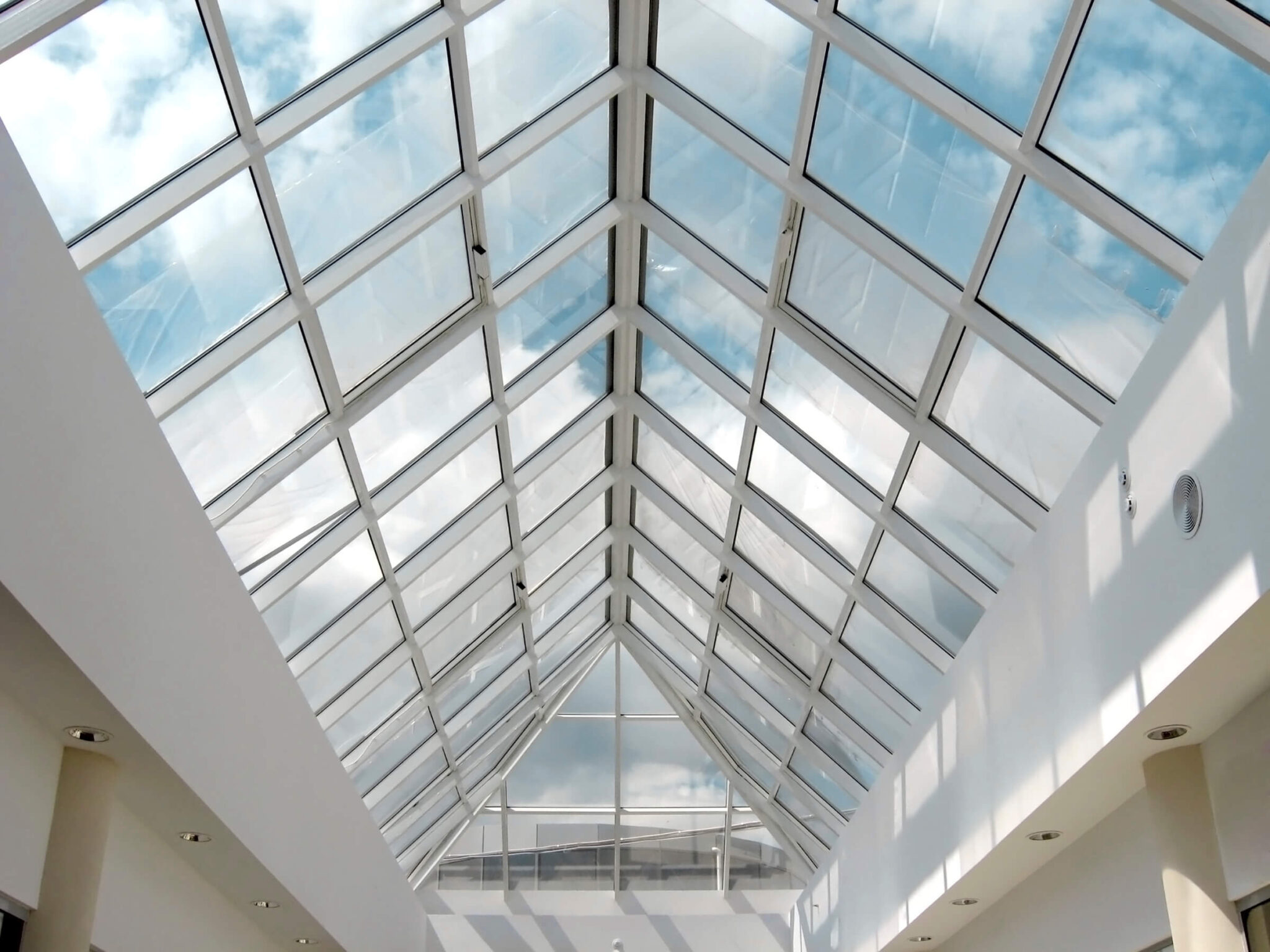 While the primary function of security window film is to hold glass intact in the event of it being broken, our security film also provides a surprisingly effective barrier in the case of vandalism or burglaries.
Safety Window Film
Our security films are clear, scratch-resistant window film which prevents broken glass from becoming airborne, reducing risks of injury to occupants and passers by, as well as damage to property and contents. Studies have shown that the application of security window film to existing glass can reduce damage and injury by up to 80% in the case of accidental breakage. It is effective against spontaneous shattering of large overhead glass panels. Tested & certified to British Standards BS6206 Class A, B & C. We also supply products within the European 'safety glazing' test standard EN 12600 levels bomb-blast performance.
Features:
Reduces the risk of injury from flying glass in the event of breakage
Especially effective in the prevention of spontaneous shattering of glass panels
Deterrent against burglaries
Available as clear, opaque and mirror finish
Can be combined with other product variations
Complies with European Standard EB 12600.
Complies with BS standard
Spec Sheets
Solarscreen Matt White Security
Films Types Available
Solarscreen Safe 4c – internally installed Safe 4c film is perfectly transparent and helps secure your windows by ensuring that the glass does not shatter, remaining transparent and retaining its overall integrity in the event of an impact, explosion or fire.
Solarscreen Safe 4xc – solvent resistant films provide highly effective protection against tags and graffiti. As well as the no shatter protection that the above Safe 4c offers.
Solarscreen Silver 480c – Combining the safety properties of Safe 4c with a solar film, this film is highly effective at reducing solar heat gain, whilst allowing most natural light pass through. Also offers a one-way mirror aspect guarantying privacy from prying eyes.
Solarscreen Clear 12c – A heavier film that Safe 4c, making it ideally suited to cover large glazed expanses. Complies with European Standard EB 12600.
Solarscreen Matt White Security – Designed to provide protection the scrutiny of prying eyes. This completely opalescent fill still allows most natural light pass through, while also acting as a security film.
Solarscreen Super Clear 7c – offering a 12 year warranty and available in up to 183cm wide rolls, this safety film is designed for large glazed panels, such as shop fronts and showrooms. It is a completely clear film that meets industry leading safety standards.