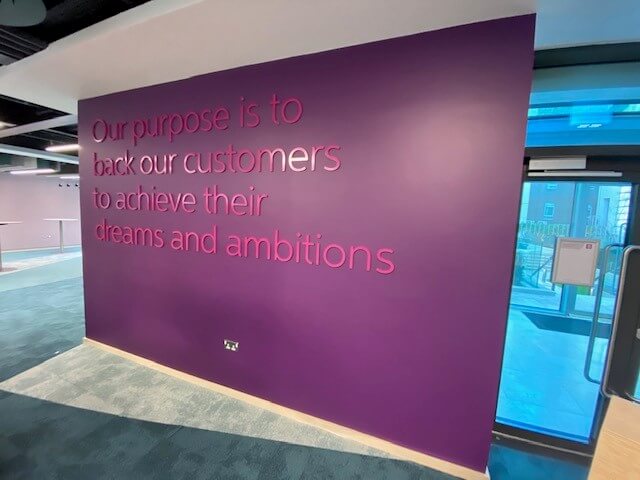 Internal Signage
We supply and install signage of all types shapes and sizes from built-up illuminated wall mounted lettering to flat Perspex lettering mounted to wall or freestanding signage.
Our highly trained crews carry out the installations and a wide variety of environments from large office settings two small training room areas.
You can trust our expert team of Project & Account Managers, they we will guide and manage your project all the way to the finish line, ensuring you get the best service possible and hit the deadline every time.