This beautiful house in Co. Monaghan had a stunning conservatory but like most buildings with lots of glass the owners suffered with excessive solar gain during the summer months which made living in that room very uncomfortable.
Coatek had fitted Solar Film for the owner on a commercial building in Dublin and he was so impressed with the results that he asked us to have a look at his conservatory and suggest a film. After my site visit and further consultation with the client we settled on our Nickel 80 external film which is designed to allow almost all natural light to enter the room but reduce that excess heat and glare and also minimise the damage from UV rays. The results were fantastic which resulted in a far more pleasant room to spend time in and the film blended in with the architecture of the house.
If you have a conservatory, sunroom or just glazing that is causing you issues with the sun contact Coatek nationwide on 0818 919600 and speak to one of our team about a free site survey and quotation.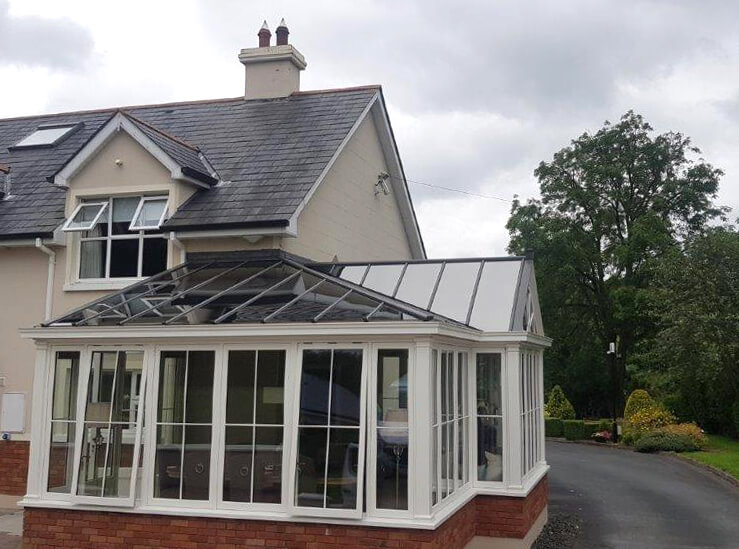 ---