We recently completed a project for Nissan Ireland, in conjunction with KRA Visionary Project Partners, on their Dublin headquarters. KRA Ireland approached us looking for an environmentally friendly window film as a sustainable solution for reducing solar heat gain and glare in the building.
KRA Ireland reviewed the electricity usage for the building from the remote monitoring system in place and noted that the building used 283,580kWh of electricity in 2020, 225,000kWh of which came from the grid (the rest was provided by Solar PV).
This figure was lower than a "typical" year with the current electricity system, due to the impact of the Covid-19 lockdowns. An audit showed solar film will reduce the electrical consumption of the air-control system by 29,500kWh (13%).
The nature of previous upgrades and the building fabric limited reasonable upgrades to a passive solar film application. This film will be used to prevent summer passive solar gain, reduce the electrical load on the air conditioning and air circulation system, and reduce overall electricity usage with an estimated payback period of 6yrs based on €0.2/kWh price of electricity.
After some discussion with Coatek on the available options, Nickle 80XC was chosen for its highly effective special performance characteristics. This grey film is applied externally where it is highly effective at reducing solar heat gain whilst still allowing natural light transmission. It also helped to noticeably reduce solar glare with the end result conveying a touch of colour and modernisation to the finish of the building. This particular film is highly effective for anyone looking to lower emissions and reduce their carbon footprint as it helps to regulate your building temperatures thus reducing your need for heating which also has a financial return.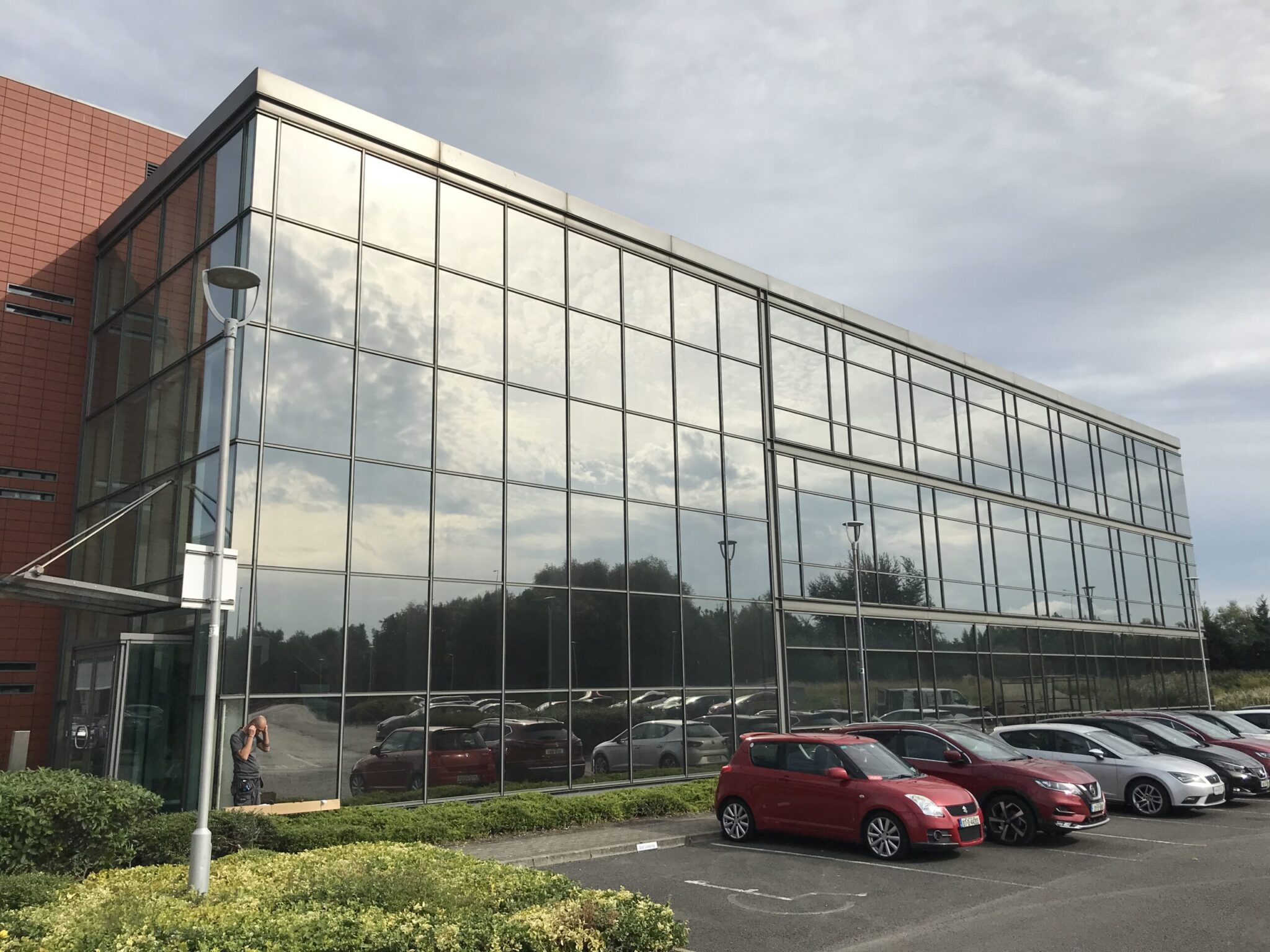 ---