We were delighted to be part of this project on PepsiCo International's Dublin office, full to the brim with real eye-catching printed wall murals and window manifestations.
PepsiCo wanted to add privacy film to all the offices and meeting rooms but asked for an alternative to the Etch banding, we proposed the Reeded window film and they loved it.
The Reeded material was used extensively across the whole office space and became something of a design feature after all was completed.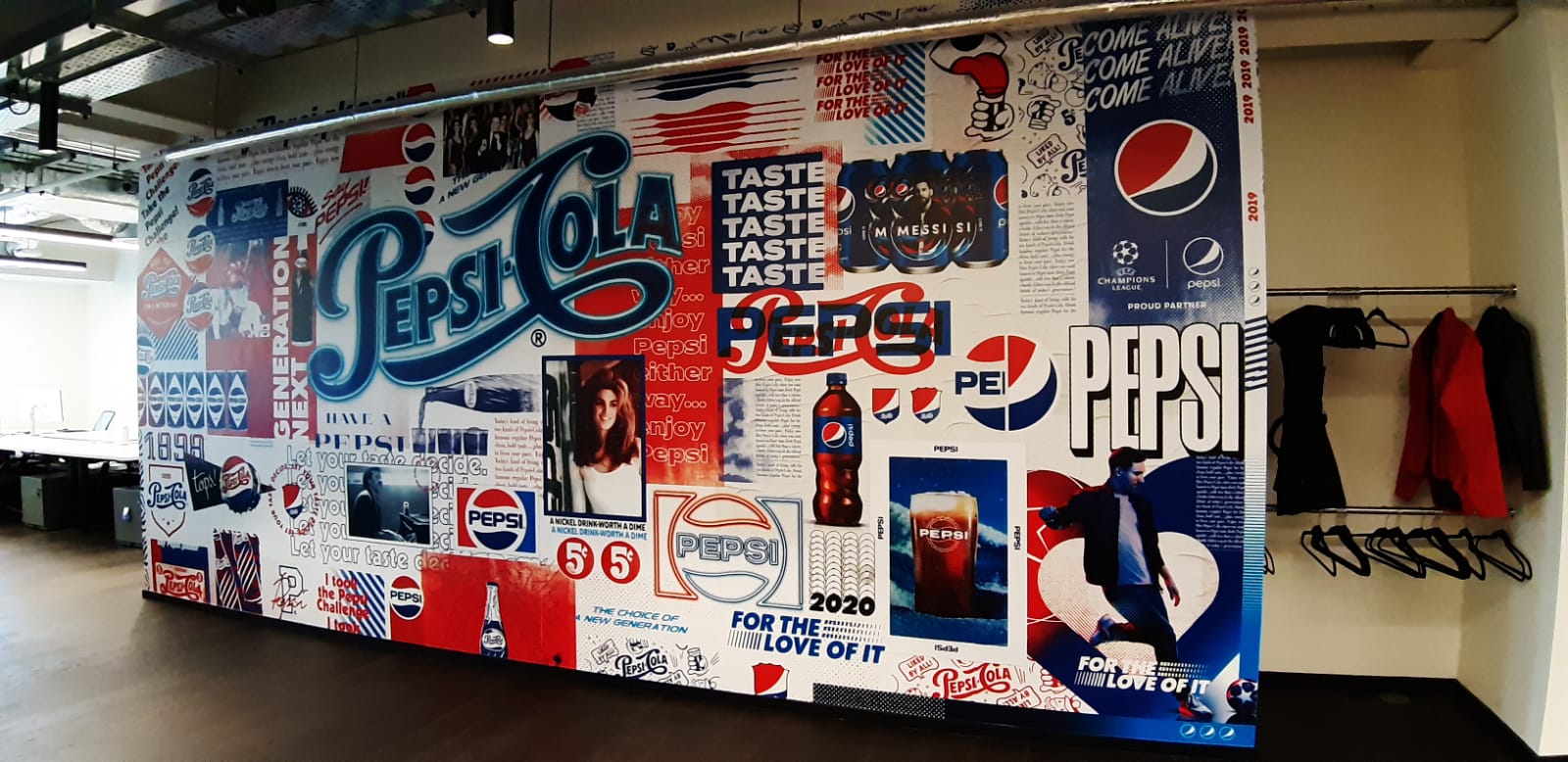 ---