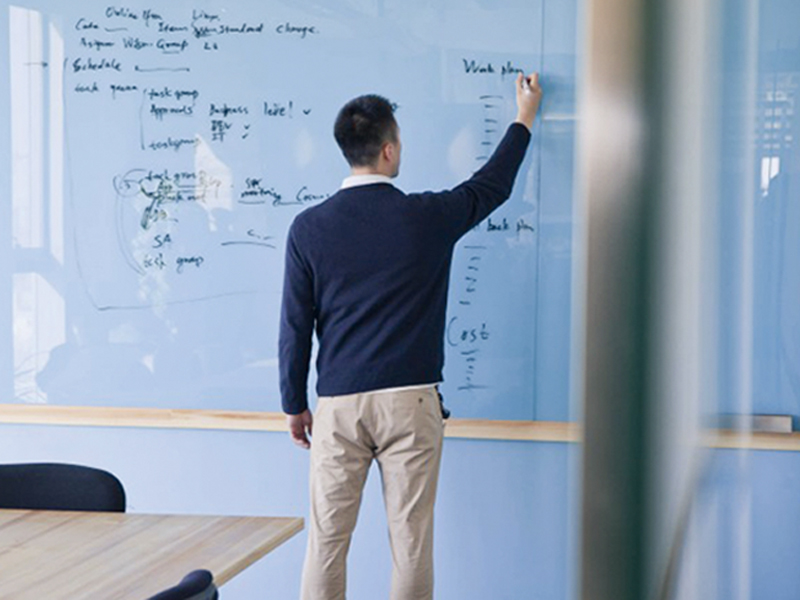 Whiteboards are now extremely popular with clients looking to enhance and modernise their offices.
These boards can be wiped down and cleaned as often as required leaving absolutely no marking, a term often referred to as Ghosting. They are invaluable where a group of workers are having a brainstorming session and bouncing ideas of each other that are being written down and constantly changed. Available in a range of sizes and colours and also in a Magnetic form. The Magnetic Whiteboards allow you to move figures around the board and gets rid of the use of pins. When your meeting is over you can totally erase everything leaving the board ready for the next meeting.
Whiteboard Film means you can turn any wall in your office into a re-writable whiteboard. Our specially designed film allows you to create a feature wall by printing any design of your choice and doubling it up as a whiteboard with all the advantages of the above and it works out considerably cheaper than the glass option.