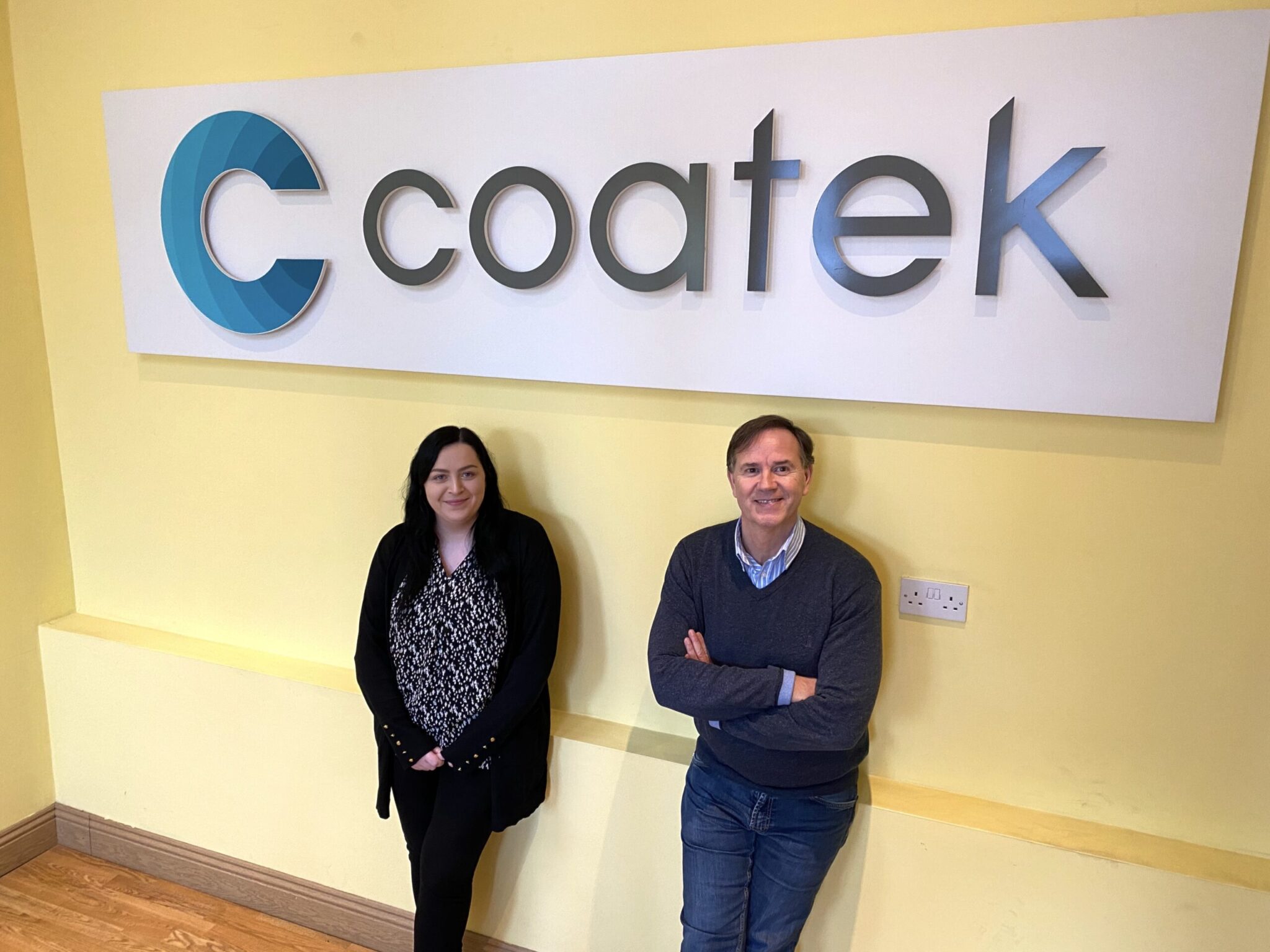 The team at Coatek is growing with the addition of two new senior roles.
Former C.E.O. of DoneDeal Ltd. and C.O.O. of Sonru Ltd. John Warburton joins the team as Chief Operating Officer (C.O.O). John has 30 years' experience in performance management, business/systems processes, project and people management, in both the private and public sectors. He is an advocate for building a culture in the workplace and has advised on the subject all over Europe.
"I am very excited to join Coatek at this particular time in their continued expansion. I am impressed with the rate of growth, both in customers and new products. I have no doubt Coatek will go on to become the leader in their space and look forward to helping them make it to the next level" John commented.
Also joining the company is Yvonne O' Loughlin in a newly created Marketing Manager role. She will be responsible for creating and delivering the overall marketing strategy for the company which will allow Coatek to continue its growth in the market. Yvonne holds a B.A Hons in Journalism and a Postgraduate Degree in Digital Marketing and has worked in the industry for over 7 years.
Yvonne commented "Coatek is an evolving company so this is a great opportunity for me and I am delighted to be joining at such an exciting time. I've been impressed with the drive and ambition of the team and look forward to working closely with them to expand Coatek."
Commenting on the new appointments, Hugh Kenny, Managing Director of Coatek said: "I'm delighted to welcome John and Yvonne to the company, they have very similar values to our dedicated team here at Coatek so they will be valuable additions as we move forward. We're committed to investing in our team so that even as we expand our services we can continue to deliver the same high quality customer service to each and every client as we always have.
Sign up for more updates and news from Coatek