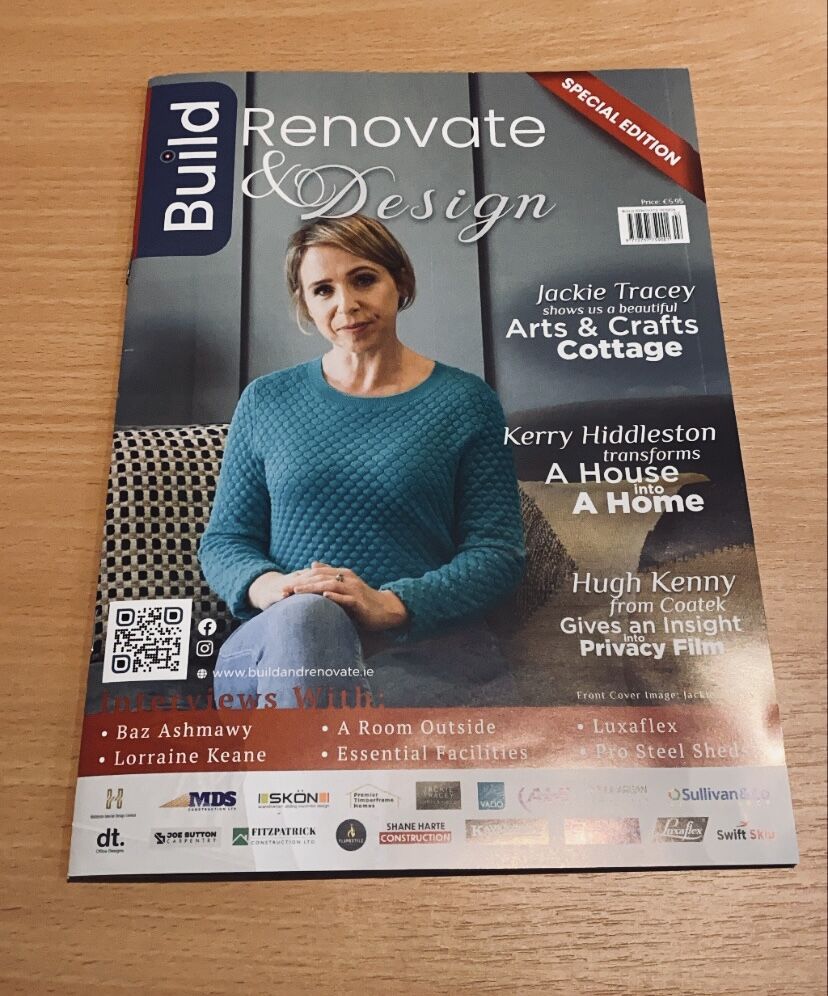 Hugh Kenny talks to Build and Renovate
We were delighted to feature in a special design edition of Build and Renovate magazine recently. The interview with our Managing Director, Hugh Kenny, spans four pages and touches on our history, our nationwide services and the hopes we have for the future.
With people spending more time at home there has been an increased interest in sun control, privacy and anti fade window films. Home offices have popped up in kitchens, conservatories and bedrooms across the country and that has brought with it a new set of problems for a lot of people. How to control the temperature in your home, reduce sun glare without closing your blinds or how to protect your privacy from passing traffic or pedestrians were suddenly questions that became quite pressing. Hugh discusses the most common questions around these issues, what to do if you are considering window film for your home or business and how to get your free quotation and samples.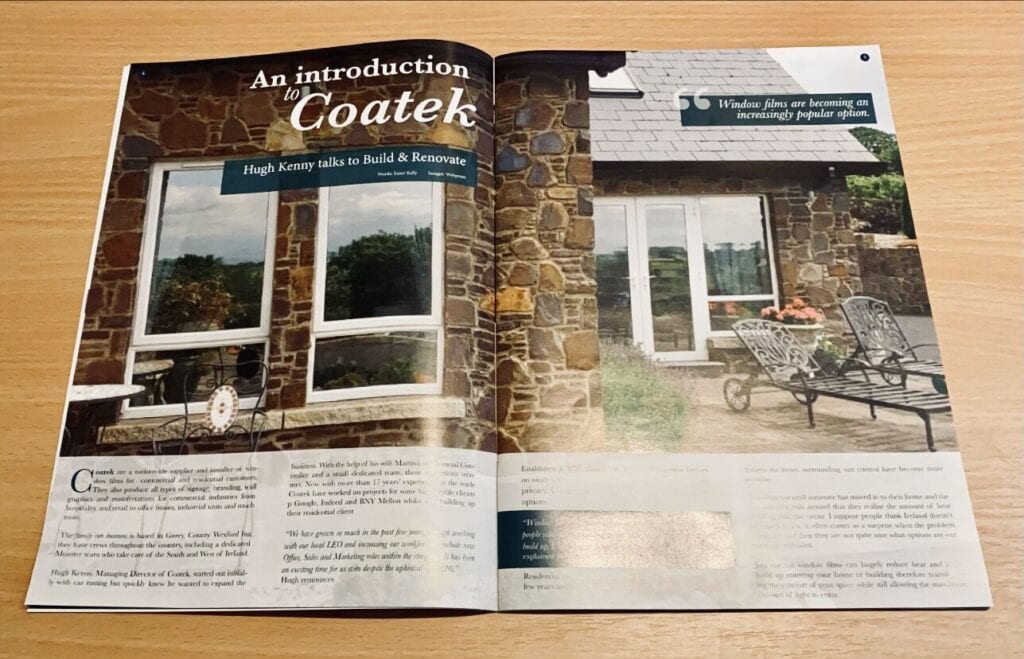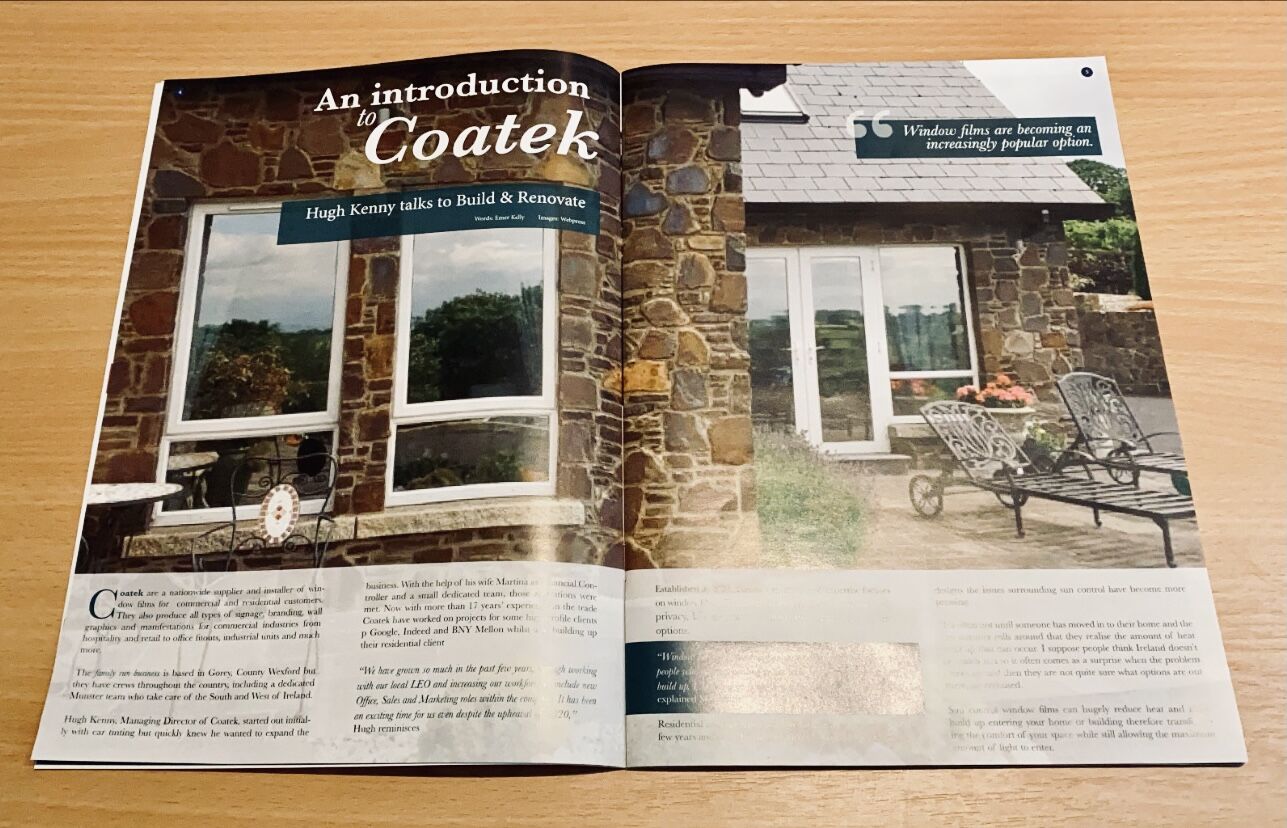 Despite the upheaval of the past year, we have seen the popularity of our services increase and that has allowed us to expand our team in a significant way. As with any time of growth there are exciting times ahead and big plans on the horizon. You can read all about them in the magazine which is available in stores now or on the Build and Renovate website.
Contact us to get your quote and  free samples today.
Sign up for more updates and news from Coatek