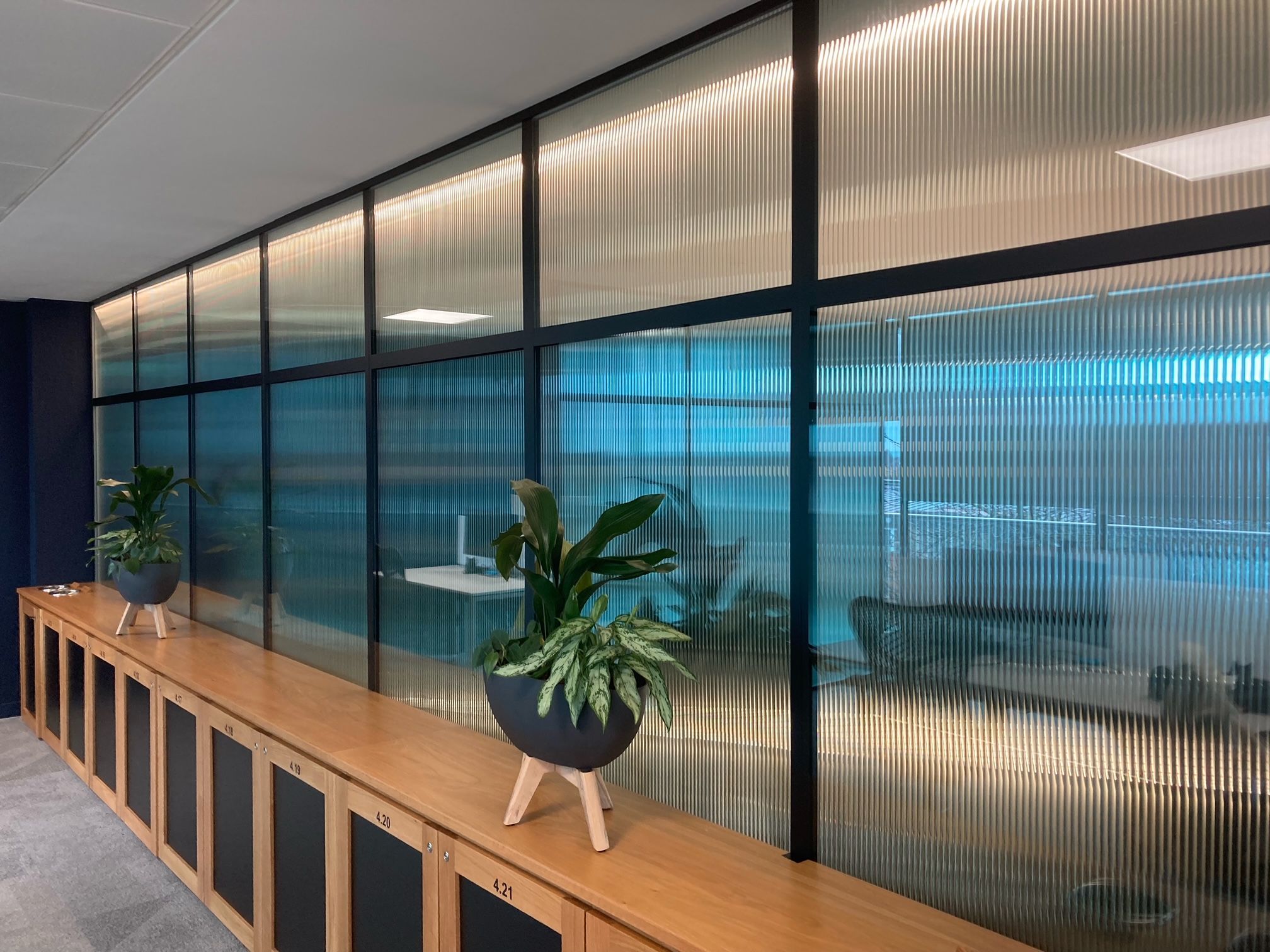 How to keep your meeting rooms secure and on brand
Decorative privacy is a concept you may not have initially considered when you moved into your office. Conference rooms, meeting rooms and break out rooms are a common sight in offices across the country and in an increasingly common trend they tend to have large amounts of glass in their design. Allowing light to feed into these rooms is a great design idea and a clever way to keep everyone alert and attentive in long meetings however you may want some more privacy than the glass installation affords.
There is a simple, quick and easy to install solution and it even gives you the opportunity to incorporate your branding, company values or a custom design at the same time as delivering the privacy you need. Manifestations are graphics applied to the glass with a frosted effect, these projects can be applied as solid blocks for full privacy or custom cut to shape to allow for partial coverage whilst adding your custom design pattern or your company logo etc.
Manifestations can vary from full colour right through to partial colour or in a simple frosted or etched glass appearance. If you are looking for something a little different there is also the option to go with a reeded privacy film which gives a modern textured glass appearance by using horizontal fine line patterns which repeat to create a sophisticated design. This is an increasingly popular choice as it allows for maximum light transmission whilst creating the stunning visual effect.
If you would like to discuss the options available you can contact our team and we will be happy to help. We can guarantee that we will execute your particular design and have it applied in your office with the minimum of disruption/inconvenience to your working environment.