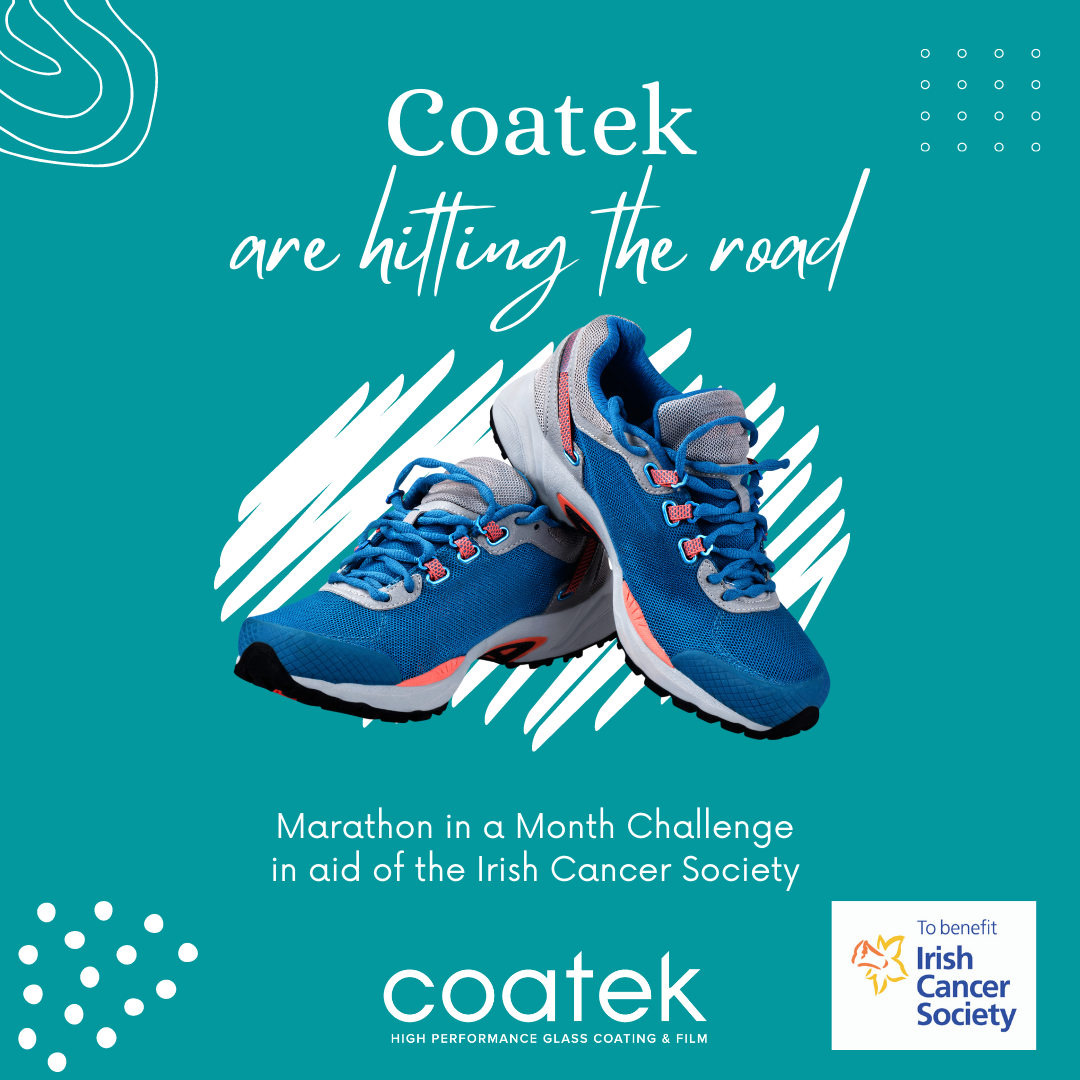 Marathon in a Month Challenge
For the month of July our team are taking part in the Irish Cancer Society's Marathon in a Month Challenge. The plan is for every team member taking part to complete their own 42 kilometres in the month, be it walking, running or cycling. We will even complete some team walks during the month so if you see us out and about in Gorey be sure to give us a wave!
We plan to update our social media pages with how we are getting on every week, photos of our outings and how much we have raised. So we hope you will come along on this adventure with us and if you can support us it would be greatly appreciated. If you would like to donate please view our company donation page.

Almost 45,000 people in Ireland get cancer every year and the Irish Cancer Society's services are vital for both those who are diagnosed and their families. For more information on their services, the latest research or a list of ways you can help with your own fundraising you can visit the Irish Cancer Society website.
Sign up for more updates and news from Coatek