The images from this Clare home are a lovely example of the effect of Steel 75 window film from inside and outside the home.
The client's in this residential project in Clare were having issues with sun control issues such as heat build up and solar glare, especially in the living room and bedrooms. After a site visit and discussing the options available the client's chose Steel 75 which is highly effective at reducing solar heat gain.
As you can see from the images below the Steel 75 window film gives a slightly reflective appearance from outside the house but for anyone inside there is virtually little to no difference in appearance or natural light transmission.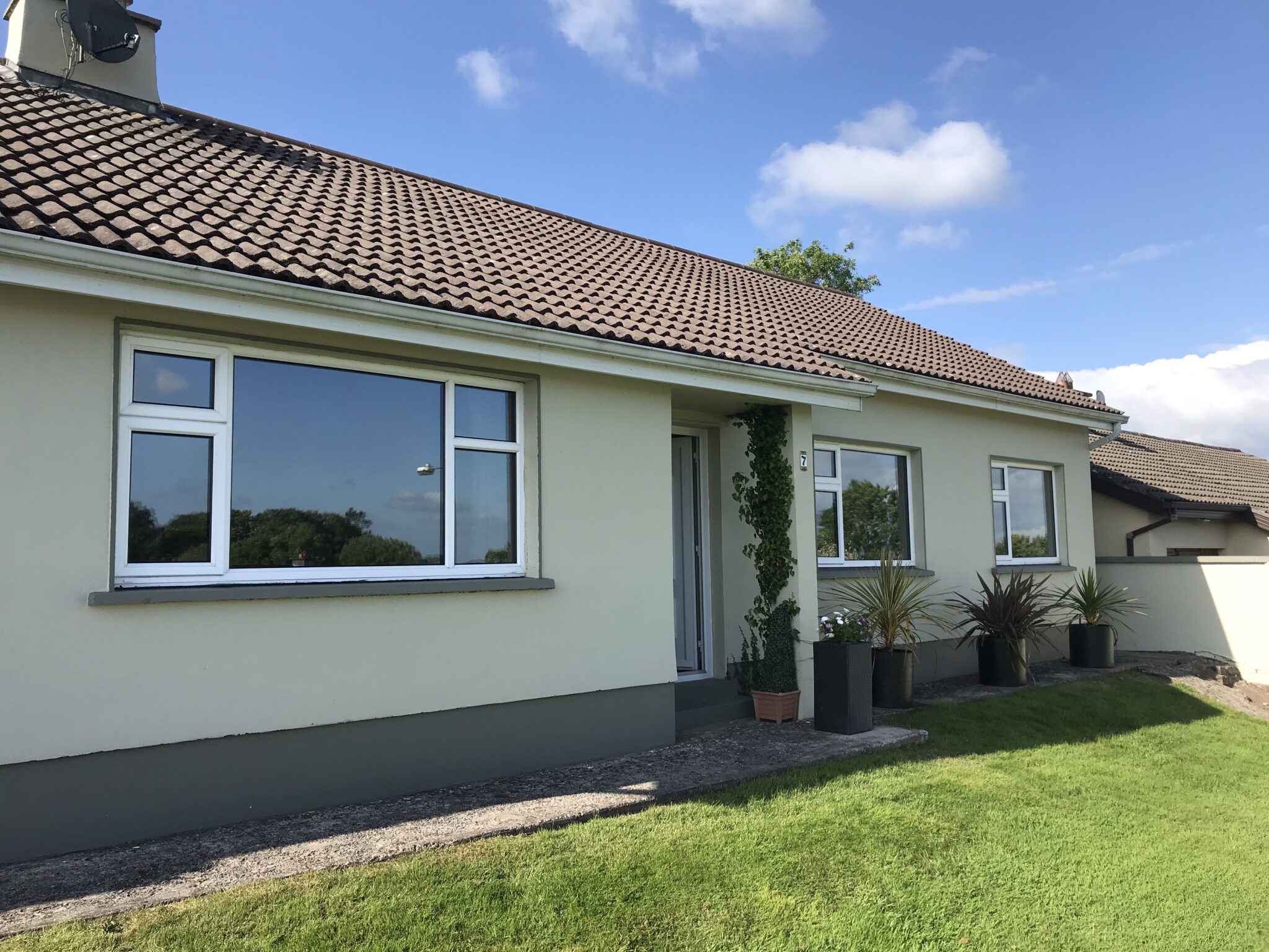 ---