This beautiful home in Co. Carlow features large windows looking out over the garden, the home owners however were experiencing issues with sun control as a result of the large panes of glass.
After discussions with the client and examining the range of window films on offer it was decided that Sentinel 80 was the most appropriate for the project as it would address the solar heat gain and glare issues and the level of tint would also compliment the architectural design of the property from the outside.
Another benefit of using Sentinel 80 was the amount of natural light transmission that would still be allowed into the home once the film was installed so there was no fear of losing the natural effect of the large glass panels in the home and the client's views were unobstructed as well.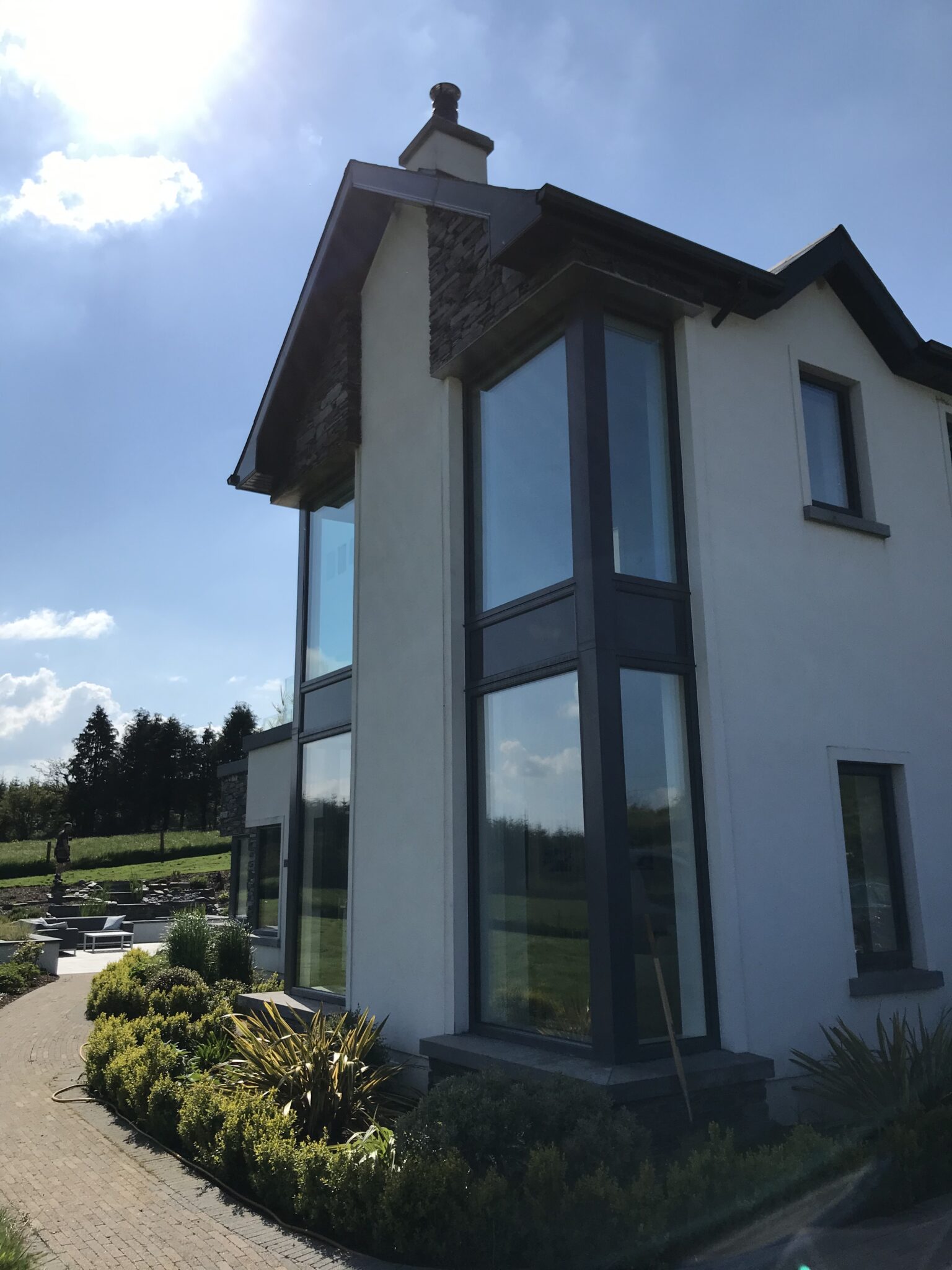 ---