This recent commercial project in Dublin City was an interesting mix of colourful and playful graphics.
Woodland scenes and colourful characters formed the basis of the brief for this project, Coatek created, produced and installed full colour, satin laminated backlit elevator graphics which were applied directly to existing acrylic panels across two floors. Similarly a full colour, matt laminated printed vinyl was applied to glass walls in the lobby to create a striking view on entrance to the building.
7 single privacy booths and 8 group booths were also fitted with full colour matt laminated graphics to match the theme and tie in with the client's brand identity.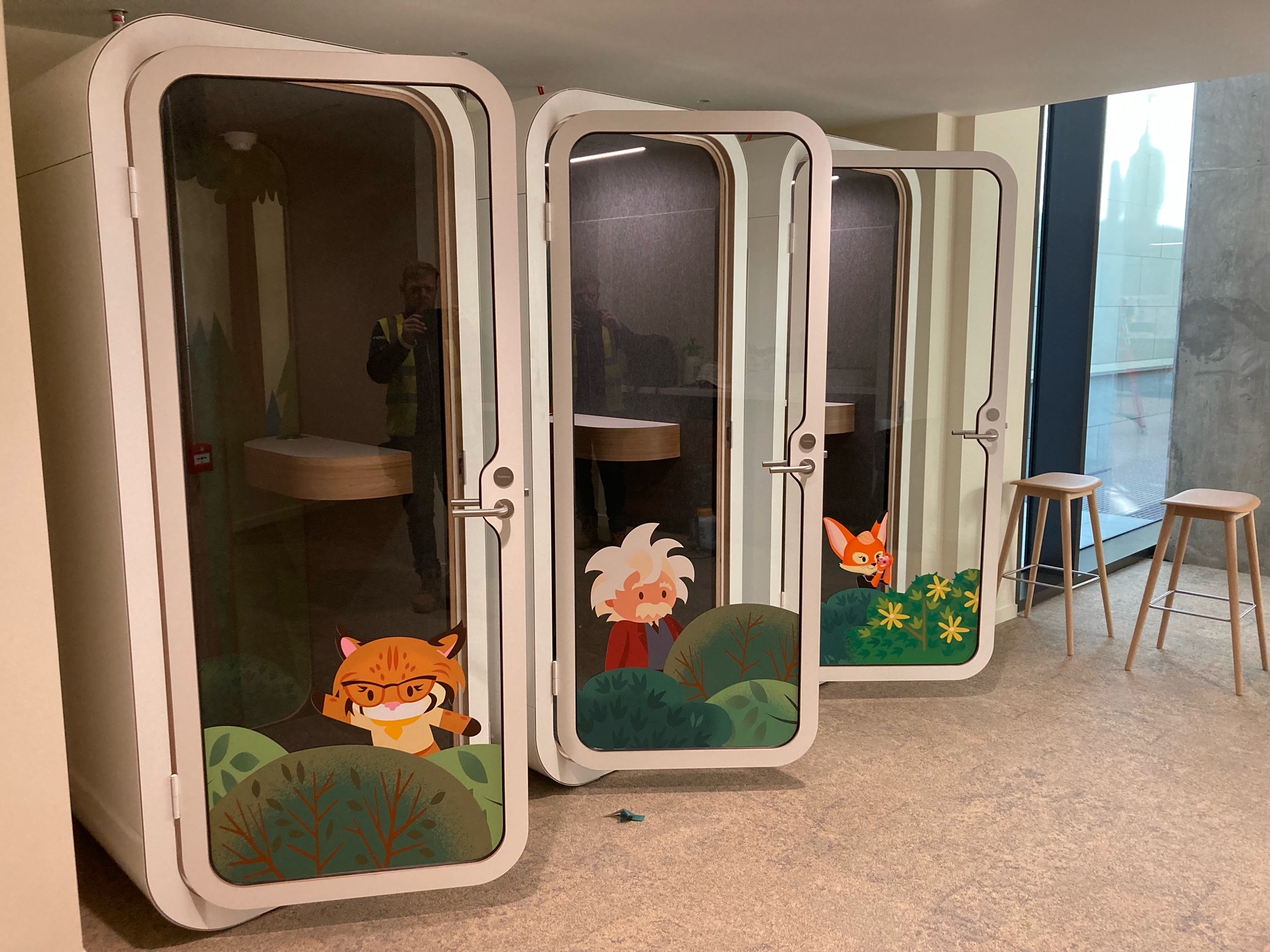 ---