This home in Cork is surrounded by a beautiful garden but the client's were having issues with excess solar heat gain and sun fading in their home.
In order to address these issues but still benefit from maximum natural light entering the home and allow for unobstructed views of the garden it was decided that Sentinel 50 was the best option for the project.
Sentinel 50 is one of our lighter tints which means that while it is still extremely effective in reflecting harmful UV rays and reducing heat build up it also allows for unrestricted views from inside the home. The film was applied externally to four windows and two patio doors so the clients can enjoy their surroundings in a much more comfortable environment.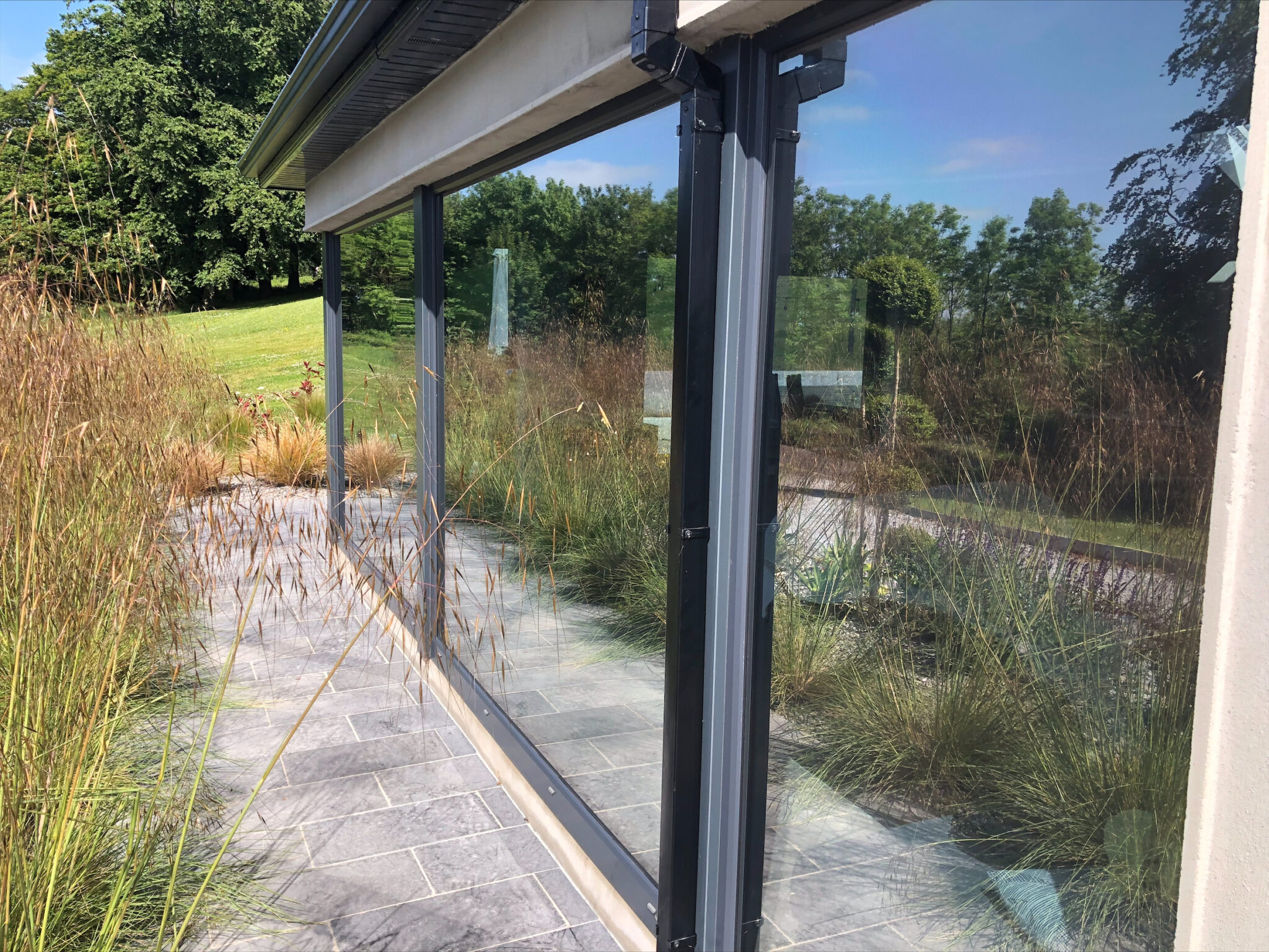 ---