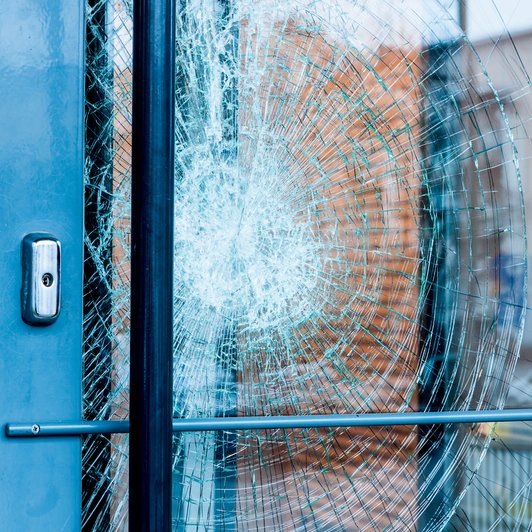 How do security films work and are they worth it?
Did you know there is a way to protect your windows and glass doors without needing to replace them with security versions? Security films are gaining popularity in commercial and residential sectors as people look for efficient, cost effective ways to secure their homes and businesses.
Safety and security films primary function is to hold glass in place in the event of impact, explosion or fire. Its design helps to secure your windows and glass doors by ensuring that the glass does not shatter, thus making it ideal for retail, businesses and homes.
So you may ask who would need security film? The answer is, it is a sensible choice for a number of customers both commercial and residential. For example retail and shopfronts can use security film as a very effective burglary deterrent as well as being vandalism proof. Residential clients in built up areas in cities and towns are also seeing the benefit in the anti-vandalism aspects of the film.
There are a number of varieties of security film, including frosted, opaque and mirror finish but the most popular by far is the clear version. This scratch resistant film prevents glass from becoming airborne in the event of a breakage, reducing the risk of injury to staff, customers and passers-by. The clear nature of the film is perfect for a less obvious form of protection as it maintains an unobstructed view through the glass itself.
So how does the film actually work? Well it is made up of layers of polyester which are bound together with a special adhesive. This adhesive acts as a binding agent to prevent the glass from shattering on impact. If you would like to learn more about the different types of security films we have available you can check those out on our Security Film page and if you would like to contact our team to discuss your requirements you can do that through our Contact Form.
Sign up for more updates and news from Coatek