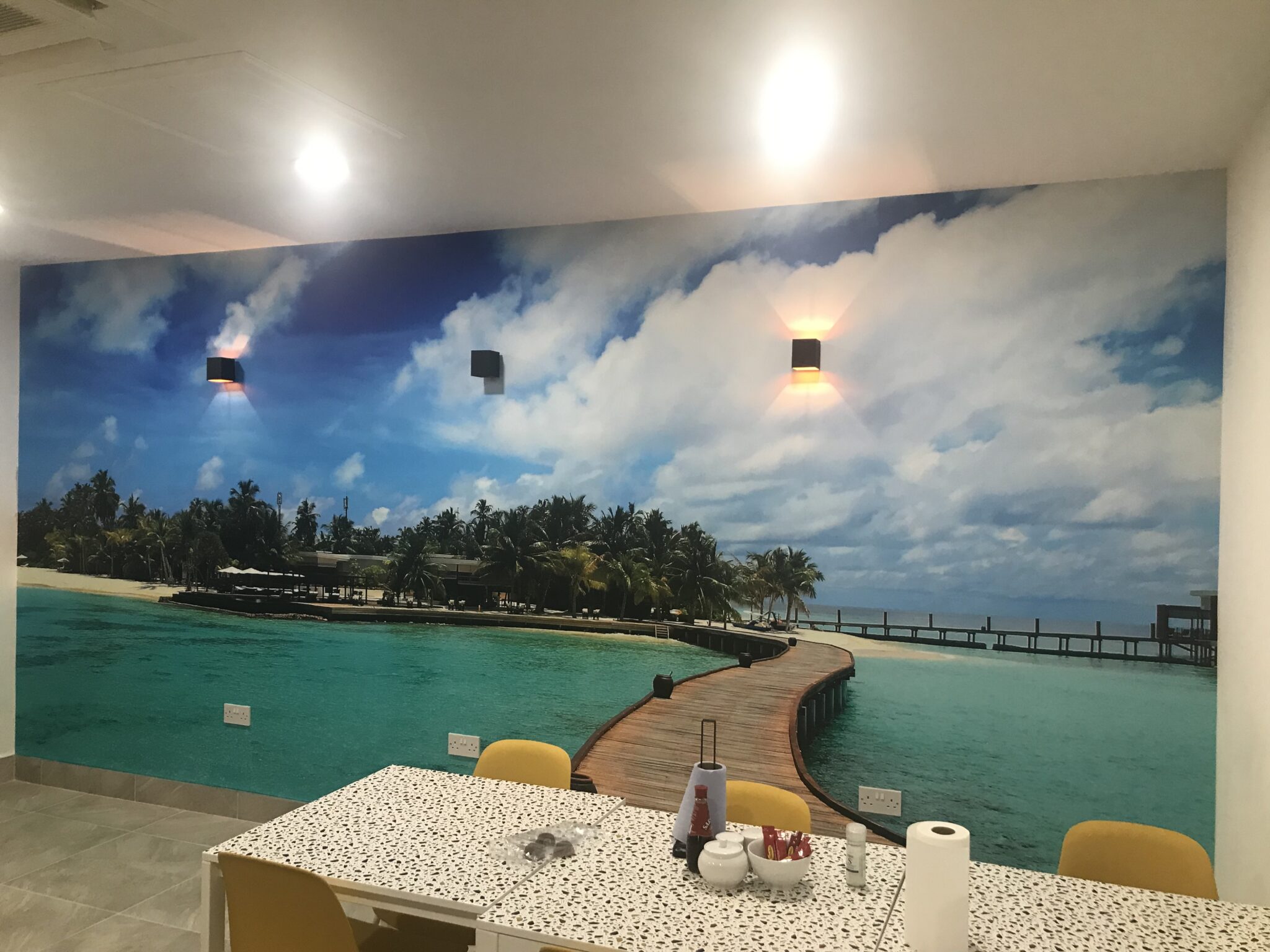 The Benefits Of Graphics In An Office Environment
The ideal working environment is one that fosters creativity, productivity and professionalism. How do you create a space for your employees that meets all those criteria? Well it's all in the details. Recent studies have shown that window and wall graphics can have substantial influence on employees and customers alike. Below are six benefits of using graphics in your office or workplace.
1 – Create a more engaging work environment
By installing bright coloured graphics or engaging visuals you create a positive atmosphere in your work space. Productivity and employee morale are both greatly improved when light, colourful images are used throughout the space.
2 – Encourage creative thinking
Graphics which incorporate your company's products or even your brand values can prompt employees to feel more engaged and connected to the company. This can also lead to more innovative thinking, with employees thinking outside the box with regards to new ideas or solutions.
3 – Promote your brand values
The core values of your company should be second nature to your employees. A wall graphic can be used to reinforce these ideals, serve as a constant reminder of what the company stands for and as a guideline for what employees should be striving towards in their day to day activities.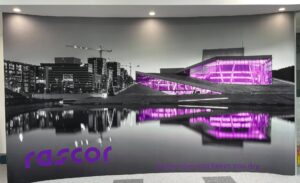 4 – Display professionalism
A consistent brand message can make all the difference when examining what makes a successful company. By incorporating your brand colours throughout your workplace you foster a sense of familiarity, credibility and trust. By keeping the interior design to just your brand colours it also keeps the overall feel harmonious, clean and professional.
5 – Define spaces within a space
Glass or window graphics are especially useful for creating separate spaces within the office whilst also keeping in line with the overall look and feel of the interior design. Privacy graphics can be used to create meeting rooms and quiet zones for individual work stations which helps define areas within the larger work environment.
6 – First impressions for your clients
Your front of house is the most important area when it comes to your clients. It is their first physical experience of your brand so using graphics and brand colours that match your online presence will create an instant recognition of your company. Again having some representation of your brands core values in this initial space will trigger trust and familiarity for your clients.
To find our more about how Coatek can help with your graphics needs check out our Graphics and Glass Manifestations pages or contact us on info@coatek.ie 
Sign up for more updates and news from Coatek