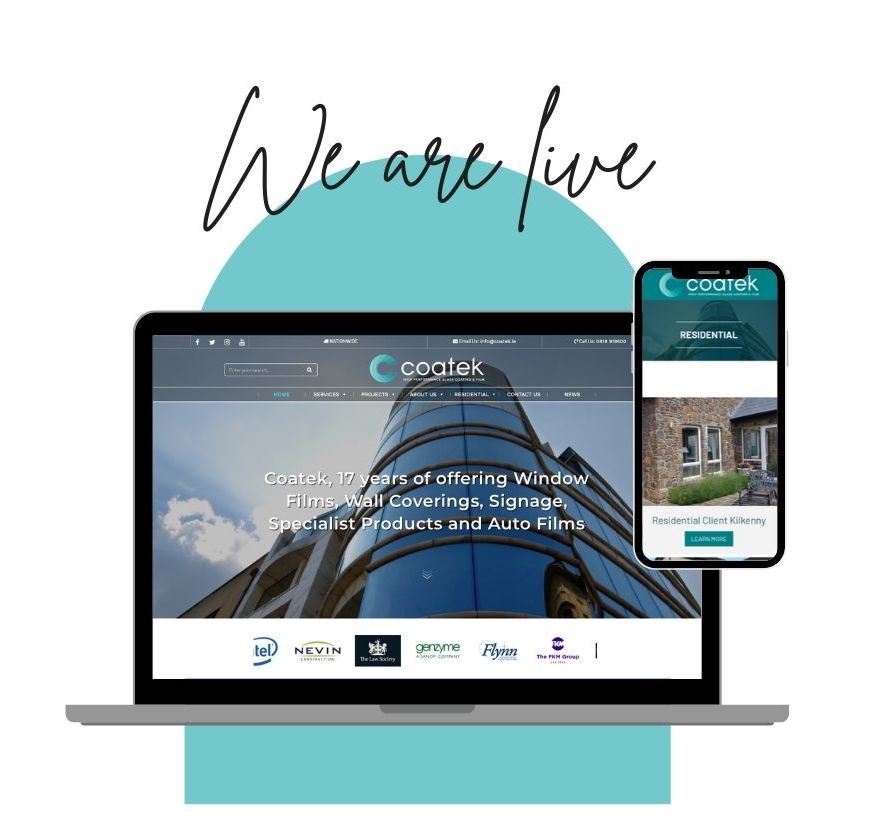 We are very excited to announce the launch of our newly designed website.
After months of hard work and brainstorming with the team we are delighted to be able to officially welcome you to Coatek's new home. We wanted to make our website faster, easier to navigate and more user friendly while showcasing our vast range of services.
Our goal with this new website is to provide the most accurate, up to date information on all of our services and to share our knowledge and expertise in the field of window films, signage, branding and manifestations.
Visitors to the site now have better access to who we are as a company, our senior team profiles, our recent projects and the services we can offer to both commercial and residential clients.
While designing the site our clients were always at the forefront of our minds, our new home page makes it easy to navigate to the right section for you, be it residential window films, privacy, commercial manifestations or office needs such as signage or wall graphics.
Our recent projects section highlights projects we have completed across a myriad of clients from residential home improvements to schools, colleges, offices, shop fronts and much more.
Amongst the new features on the site is our news section, we endeavour to consistently update our content with helpful information, news about Coatek, industry news and client successes. Visitors can also sign up for our newsletter to receive updates straight to your inbox.
We would like to thank our dedicated staff who donated their time and energy to make this new site what it is, and our web partner Graphedia who have been a pleasure to work with on this project.
For any questions, suggestions, feedback or comments, please get in touch via our contact page.
Sign up for more updates and news from Coatek